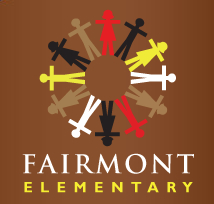 Fairmont Elementary
724 Kearny St.
El Cerrito, CA 94530
Main Office: (510) 231-1448
Program Policies
Program Staff
Marcos Bahena, LLS Site Director
FAIRMONT EXPANDED LEARNING PROGRAM
________________________________________________________________
FUNDRAISE FOR OUR KIDS AFTER SCHOOL!
___________________________________________________________________________________
Hello Families of Fairmont students! As many of you know, the Expanded Learning Program is funded through a grant and we do not charge a fee for this service. However, we operate on a very small budget, and in order to provide our students with an enriching program we have contracted with additional instructors along with the four program instructors that your students work with every day. We have a goal of more family involvement – your students spend an additional 90 days of instruction and time in school here – to make our program and community stronger every year. Your support is crucial.
This year we received some funds from the school district for a portion of one class but have to raise funds for the rest. Here is the breakdown:
Lego (Session II & III – Tues & Thurs): $3360
Hip Hop / Capoeira (Mon & Weds): $6080
Kicksmart (

Fridays

): $2480
This totals almost $12K. How can you help? Below find several ways to donate or get involved. If everyone was able to donate $10/month ($100/year), we would be nearly fully funded. Currently we have raised $1840 – Thank you families!
You can donate to Fairmont's Expanded Learning Program or set up your own personal donation page that can be posted to Facebook using this link:
We have started a Family Advisory Board that meets regularly on Mondays at

5 PM

and we need more members. Talk to Leslie if you'd like to join – we need you!
Fairmont Expanded Learning Program Information
Love. Learn. Success. (LLS) offers a comprehensive expanded learning program that is designed to encourage safe, nurturing and educationally enriching alternatives for Fairmont Elementary students in the after school hours. LLS is closely aligned with the core values, academic goals and high quality standards of the regular day school program. This is accomplished through collaboration with the school principal, teachers, staff, faculty and parents in order to meet school wide expectations. The variety of academic, enrichment, and recreation classes give students opportunities to enhance academic skills, develop critical thinking and life skills, and discover interests and talents that motivate and inspire a lifelong love of for learning. They also allow students to partake in activities focusing on performing arts, visual arts and physical fitness.
Please visit the Fairmont Elementary school site for more information.